You have declined cookies. This decision can be reversed.
You have allowed cookies to be placed on your computer. This decision can be reversed.
Use of Apps - A Guide for Parents
Category: Articles
Last Updated on Monday, 13 May 2013
Written by Marijke Morris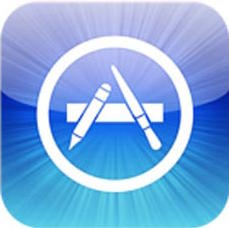 Parents, teachers and others have often asked us for a list of Apps that we recommend for a particular client group. 
There are a multitude of Apps out there and the challenge is what Apps are the best, and what makes a good App.
We created a talk entitled 'Use of Apps: - A guide for parents'. 
This specific talk is aimed at parents of children with Down  Syndrome of all ages, but is also relevant for other groups with special needs. 
   This is the slideshow from our 'Use of Apps: -a guide for parents' talk. It is not intended to be a standalone module, but to support those who may have attended one of our talks and demonstrations. The aim is not to give parents a comprehensive list of Apps, mainly as the landscape changes so fast, but to help outline what a parent should look out for, and to highlight some of the apps we have found useful.  We also provide tips on where to look for comprehensive lists of apps that would be suitable.
Use of apps a guide for parents.ppsm
 
There is a slide of useful links on the presentation, however the hyperlinks may not work depending on your browser. They are repeated here:
www.a4cwsn.com
www.momswithapps.com
www.bridgingapps.org
www.otswithapps.com
www.geekslp.com
www.kindertown.com
www.graceapp.com
Disclosure:
CATTS team members may not use all the Apps referred to in the presentation with every client group. During the live talks we can outline which ones are currently used in practice. This can change if a better App comes out which covers the same clinical need.
References:
All apps and information given in the above is based on the experience of using iPad & iPhone applications during CATTS therapy. Additional information has been gained from the following sites which specifically focus on use of Apps for therapy:
www.a4cwsn.com
www.geekslp.com